Despite our love of formal training, much of the evidence suggests that learning happens between people and is best facilitated by peers. Creating a learning environment is key to all our work and, although never directly funded, our focus during our work in Newsham Park was to create an enabling network. This meant that we worked hard to foster relationships between different groups within the local community.
These differences in ethnicity, age, and socio-economic status were only reinforced by the ways in which funding was targeted at particular groups or particular problems. To overcome that, we deliberately sought to keep all activities open to everyone, not only on paper but in spirit. We also sought to create a safe psychological environment that enabled people to connect across perceived differences and find common ground between them.
The evidence of the success of this informal network can be found in the number of ongoing friendships between former participants and the extent to which the network-enabled people to share resources, help, experience and advice in ways that did not encourage dependency or foster shame.
The following organisations and initiatives Tree House is either working to support or aligns with their values around social prescribing, social wellbeing, mindfulness and connectivity.
The following organisations and initiatives Tree House is either working to support or aligns with their values around social prescribing, social wellbeing, mindfulness and connectivity.
Since 2012, we have been facilitating our own projects and initiatives in Liverpool's Tuebrook. Using Newsham Park as a focal point for our activities and using the natural environment as the basis for our activities, we have been successfully building connections with those around us to support and enrich lives.
We created a program of activities based on the evidence-based principles of wellbeing; learning, connecting with ourselves and others, being active, giving, and taking notice of the environment around us.
Our Activity
ENVIRONMENTAL PROJECTS
---
DRAGONFLY POND Creating a permenant pond LITTER PICKS AND CAMPAIGNS Reducing our negative impact on our park. TREE TRAILS We're mapping our tree planting activities and environmental impact using an interactive app. We want to enrich our local environment making it a more welcoming and diverse place not just for humans but for birds, butterflies, bees and other mammals. Wild Days create opportunities to do that on a monthly basis and our work so for has resulted in the development of two wild life habitats in the park. We have also planted wild flowers and increased the number of nectar bearing plants and trees in the formal gardens. We've been mapping our tree planting activities and our environmental impact using the TiCL app. To see our trails, Click Here. LITTER PICKS AND CAMPAIGNS The most simple but powerful activities we hosted in Newsham Park were regular clean-up sessions. These were led by a number of different people over the years, but the simple idea of meeting up with others who were, like you, dismayed by the accumulation of litter in your park and, together, doing something about it remained a powerful one. It also had an impact on the levels of litter and dog mess in the park. This was more than just the amount we picked up. It reflected a change in attitudes that were, again, attested to in our Newsham Park impact evaluation. We do what we can to reduce the negative impact we have on our environment. This includes litter picks and campaigns aimed at reducing fly tipping and dog fouling. We are also working to change what we feed ducks and geese from bread to things which are healthier for them and our shared habitat. In addition we work to improve the built environment and seek to enhance its capacity to support us and our community to engage in activity which contributes to our social, economic and physical health. DRAGONFLY POND Supported through funding from Tesco Bags of Help, we commissioned work to transform what was an overflow scrape into a permanent pond. This was to form the focus of a new pathway we were cutting through an overgrown woodland adjacent to a railway line. The aim was to increase local interest and engagement in the wildlife of that area and, by encouraging people to use it, discourage its use for fly tipping and other anti-social pursuits. Lots of people got involved in the project and the route through the woodland is still used now. Unfortunately, the people we commissioned used the wrong quality clay to line the scrape. It resulted in there being less, or rather no water in the pond. However, this 'failure' and the conversations it generated resulted in an increase in local interest in our activities and an influx of new participants.
---
GARDENING
---
​ GARDEN PARTIES Planting sessions in the Rose Garden. TREE PLANTING Annual tree planting week in Newsham Park. BULB PLANTING Annual Spring Bulb planting day in Newsham Park. At least twice a month a group of people go out into Newsham Park and do a bit of gardening together. We've been doing it for over two years now. Over that time we have made a noticeable impact on the beds in the Rose Garden we tend together and have introduced more plants and flowers which support bees and butterflies as well as giving us, and our neighbours, a visual feast. The 'we' during this time has included over 200 individuals, some come occasionally and some every time. It has included 4 year olds and 84 year olds and people from every age in between and every possible background and experience. As well as enriching the world we share with our neighbours we have also enriched our own lives. We have forged friendships, shared stories of hurt and hardship and celebrated triumphs and good news. All of it done so lightly and with such compassion, generosity and grace that you don't even often realise till it is over what a difference it has made. Whatever state you arrive in, after a couple of hours in the company of good people doing something good together in the fresh air, you feel better. Everyone is welcome to come along either to the monthly sessions or to our big bulb and tree planting events. We have the tools, so all you need to bring is yourself. No experience necessary just a willingness to lend a hand.
---
GREEN GYM
---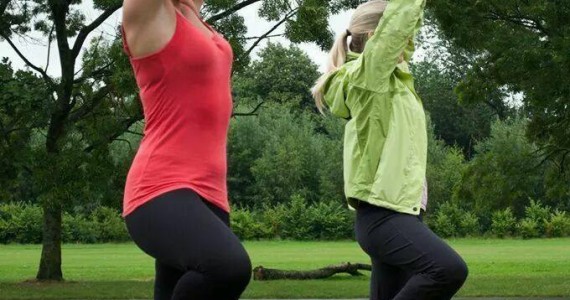 ​ YOGA Weekly yoga session open to all. WALKS A range of strolls and walks where we take notice of our environment. DOG WALKS Walk with your own or other people's dogs. The Green Gym offers an space for people to reconnect to their physical self, to a diverse group of people and to the natural environment in the fresh air. It helps create a mindful place of pleasure and movement in which exercise and physical activity can be feel transformed from a duty into a more enjoyable part of everyday life. It's surprising the difference it makes just to be outdoors and to move in sympathy with the elements. When you feel more connected to nature, to yourself and to others, it helps the process of making positive changes to your own mind, body and spirit that much more possible. Do it in the company of generous, kind and welcoming people and its even better. We offer a range of activities from yoga to walking and other park sports, and welcome ideas for providing more. Aside from our gardening and planting activity in Newsham Park, our yoga classes were our most successful initiative. Initiated by a local person, who practiced but had never taught yoga, a weekly outdoor tradition was established in the Park. For five years, every Saturday throughout the year, and additionally every Wednesday in the Summer, mindful activity was hosted in the Park for free. Funding from Tesco Bags of Help enabled us to create a safe environment within the park, a place we called the Green Room, in which these activities took place. At the start, they were regarded with suspicion, even open derision, but over time they became both popular and increasingly normal. Where we could get funding, Yoga teachers were hired. Where we could not, someone from the group would step up to deliver the class. For one year, someone gifted us Meditation Classes, another some Tai Chi and this practice continues to be provided within the community. The positive impact this made on many people's lives was widely attested to in 2017 through our anonymous on-line evaluation.
---
PERSONAL DEVELOPMENT & COACHING
---
​ COACHING One to one coaching sessions. COMPEERING Access to a network of peer support. LEARNING TO FLY A 4 month personal and professional development programme with a peer group. We are about discovering and developing what is good in us and others so that together we can create a better shared world. To assist us do this we have developed a number of structured opportunities to create space which is safe enough for us to hear our own wisdom and challenge ourselves to grow. This includes coaching, access to a network of peer support, and personal development programmes. We also ensure that all the environments into which people can come as they are and be open and for it to be safe enough to share both their hardships and their joy. We do this by being thoughtful, considerate and kind. By being punctual, reliable, trustworthy and by noticing when things aren't right for people. We are also willing to seek to challenge and change behaviours and attitudes which are destructive. Whilst we never exclude a person there are behaviours we will challenge because they are harmful to everyone. Being congruent, being willing to have conversations about the things that really matter, being willing to identify and address difficult issues and seek and secure good outcomes are skills we all need to develop in order to live more fulfilling lives. It is these skills, attitudes and aptitudes we seek to cultivate in ourselves and others in the work we do together.
---
PHILOSOPHY & THE MIND
---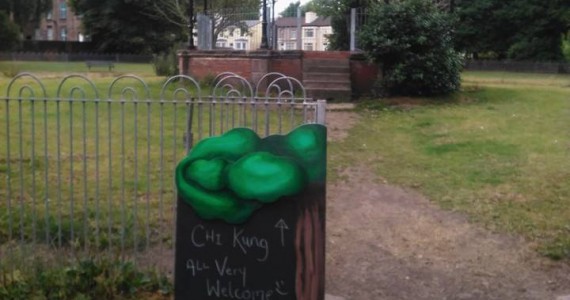 ​ PHILOSOPHY IN THE PARK A monthly conversation about a range of philosophical topics. CHI KUNG Gentle exercise comprising of movement, breathing techniques and meditation. GRANDSTAND IN THE BANDSTAND A series of events that use creative forms to stimulate discussion. We want to connect to ourselves and our full potential including that of our minds. Philosophy in the Park is an opportunity to explore how and what we think. We gather to discuss a subject and to think about the many different ways we use words. We listen closely to each other and try to understand the different ideas others have. Perhaps, occasionally, we change some of our ways of thinking about the world we share. Chi Kung, is a gentle exercise comprising of movement, breathing techniques & meditation which brings us to our full selves. A beautiful, soothing stretch which does you good as does being outside somewhere beautiful in nature. Grandstand in the Bandstand is a series of creative stimuli events – from film screenings to performances – that provoke discussion, challenge ways of thinking, and provide spaces for new ideas to be explored. All of these activities promote our 'time to think' practice, enabling us to become more awake and alert by stimulating and engaging our minds.
---
STREET ART
---
​ MURALS Plaster Board Murals for installation in public spaces CAT-ALOGUING Cat painting (no real cats are used) PAVEMENT ART Painting pavements (impermanently) When we get involved in our public spaces and our communities they start to mean more to us. It is increasingly critical for us to invest in where we live, respecting and looking after it and each other. This is as true of our local environment as it is for our global environment. Our creative outings are an invitation to do exactly this; to connect with each other and our surroundings. Our street art work on West Derby Road as well as hiding decay and detritus has brought nature into our urban surroundings making where we live a more attractive and interesting place. Painting or making is fun, it feels good to create and explore imaginations and ideas. It's feels good to play and there is no pressure to be Van Gogh. It's about the process and taking part whether that's making a mark or taking part in the commentary and conversations it provokes. Expressing ourselves, feeling the achievement of making things look better, of creating together something we can look back on and feel proud of. Art should be welcoming and inclusive to everyone and ours is. So bring yourselves to any of the events we do, say hello and we can see about finding you a paintbrush. "The aim of art is to represent not the outward appearance of things, but their inward significance" Aristotle
---
---
A review of the Newsham Park project including outcomes and measures of individual wellbeing, social connectivity and environmental impact.